Training
Troy Creek Retrievers teaches each dog proper basics and builds the foundation required for each dog to acquire new skills.
We teach dogs how to learn and be successful. New skills are learned as part of an overall system and assist each dog in acquiring the next skill and moving through the training process. Dogs are taught at their pace and ability and challenged just below their threshold of frustration.  We take pride in giving each dog personalized training and care while at Troy Creek Retrievers.
Retriever Training
Troy Creek Retrievers trains retrievers to succeed at all levels of hunt tests, to perform proper gun dog work, and become excellent hunting companions.  Troy Creek Retrievers trains for waterfowl and basic upland hunting. 
Each dog is taken through a formal obedience program which transitions into retrieving basics and beyond.  Skills include marking on land and water, force fetch, bird handling and delivery, introduction to steadiness, and general manners.  Dogs that continue to more advanced training will learn to mark multiple birds on land and water, blind retrieves, finished steadying, honoring a working dog, and upland hunting skills.  No two dogs are alike, so programs are tailored to fit each dog as an individual. Our goal is to help create companions that you can be proud to take anywhere.
Owners are taught proper handling techniques for hunting and competitive retriever trials/hunt tests and encouraged to participate in the training process as much as possible.  
We train retrievers to succeed in AKC, HRC, and NAHRA hunt tests at all levels.  Troy Creek Retrievers also competes in AKC field trials with select dogs and clients.
Young dogs are encouraged to enter formal retriever training between six and nine months of age. Retrievers entering the retriever training program commit to a minimum of four months of training. 
Each Spring and Fall, we run a full schedule of AKC, HRC and NAHRA hunt tests.  With our advanced dogs, we run limited AKC Field Trials.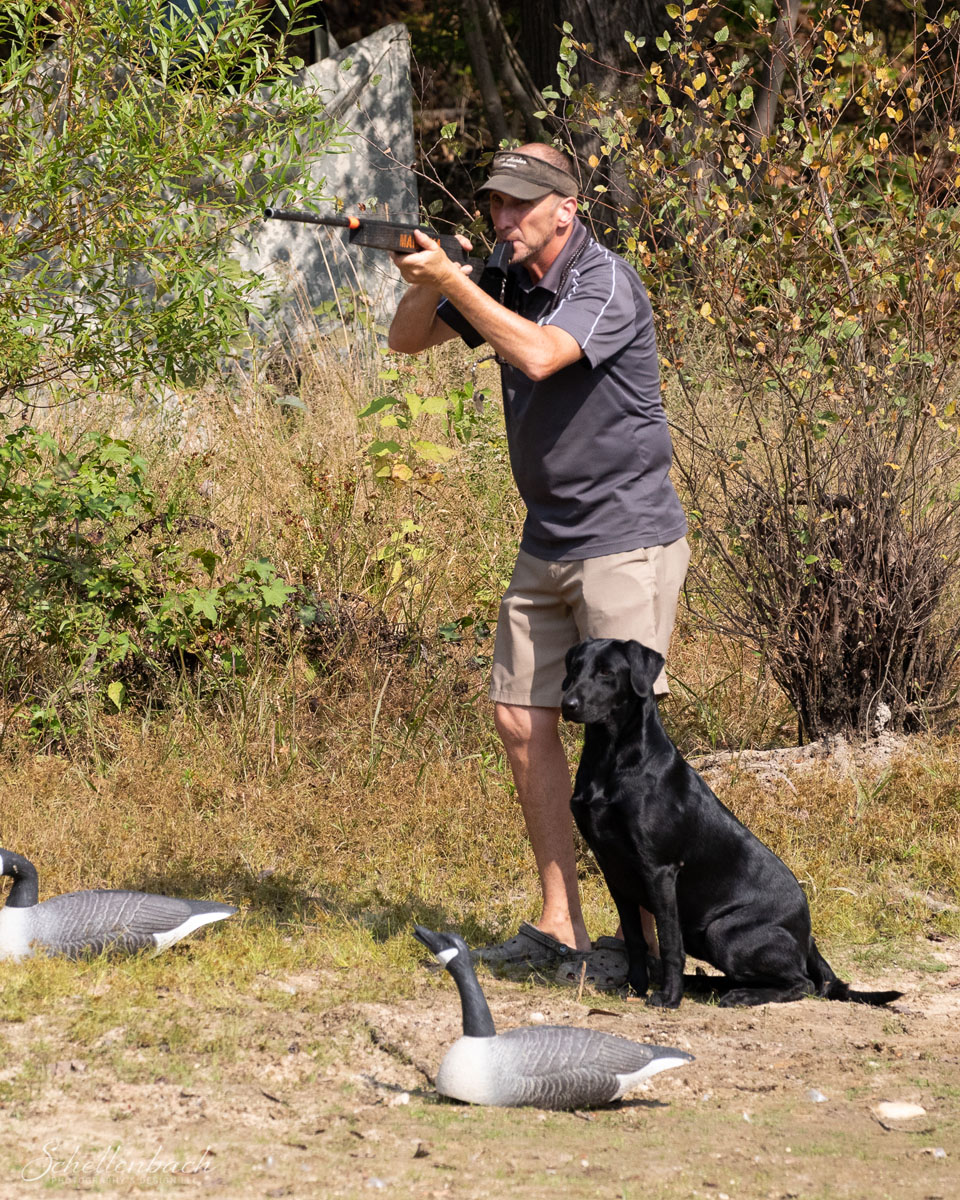 Obedience Training
For the non-hunter or non-retrieving breeds, Troy Creek Retrievers offers formal basic obedience training.  Basic obedience includes teaching dogs to reliably and appropriately respond to the HERE, SIT, and HEEL commands. 
Clients are amazed at their dog's transformation and happily enjoy the companionship and company of their four-legged friend on walks and around others in just a few short weeks.
Basic obedience training is offered as a five-week course.
Troy Creek also offer one-on-one hourly sessions/consultations for owners who want to be directly involved in the training process.
Before Delivering Your Dog
Dogs are required to have up-to-date annual vaccinations, which must include Bordetella (kennel-cough), K9 Influenza, and Leptospirosis (Lepto required for gun dog clients, only).
Dogs are required to have current rabies vaccinations.
Clients must complete and sign Troy Creek Retrievers Training Contract.
Clients pay for the first month of training (or partial month) at the time of delivery.
Client involvement is strongly encouraged and is necessary for successfully handling the dog.
Heart worm preventative must be provided by the owner.
Training Rates and Fees
Monthly Retriever Training: $825
– Includes: training, boarding, food, flea/tick preventative, and live birds
Five week Obedience Course for dogs not in retriever training is $1,500
– Owners must provide food for dogs in obedience only training
Airport trips: $150
Vet trips: $75
Handling fees for hunt tests and field trials:
– $50 for AKC Junior & Senior and HRC Started & Seasoned
– $75 for AKC Master, Derby, & Qualifying and HRC Finished.
Day training: $40 (two dog max)
One-On-One 40 Minute Rate: $80
Boarding: $30 daily
– Training while boarding gun dogs is an additional $30 daily
$35 charge for all returned checks. Rates subject to change without notice.
Specializing in
Labrador Puppies • Chesapeake Bay Retriever Puppies • Poodle Puppies • Golden Retriever Puppies
212 Troy Farm Road
Colonial Beach, VA 22443 
(540) 273-1539