About Us
Troy Creek Retrievers started with owner, Bobby Baldwin's passion to raise and train gun dogs.
Bobby began training retrievers in the mid 1990's. He started with Chesapeake Bay Retrievers and has since become known for his ability to bond, work with, and succeed with the toughest of the retrieving breeds. Drawing from his career in education, Bobby successfully applies principles of learning, task analysis, and behavioral management with the dogs he works with. He now trains all retriever breeds for competitive field events and gun dog work.
We have access to thousands of acres of farm land and many ponds, offering retrievers a variety of training set-ups and experiences.  In addition to retriever training, Troy Creek Retrievers offers basic obedience to all breeds.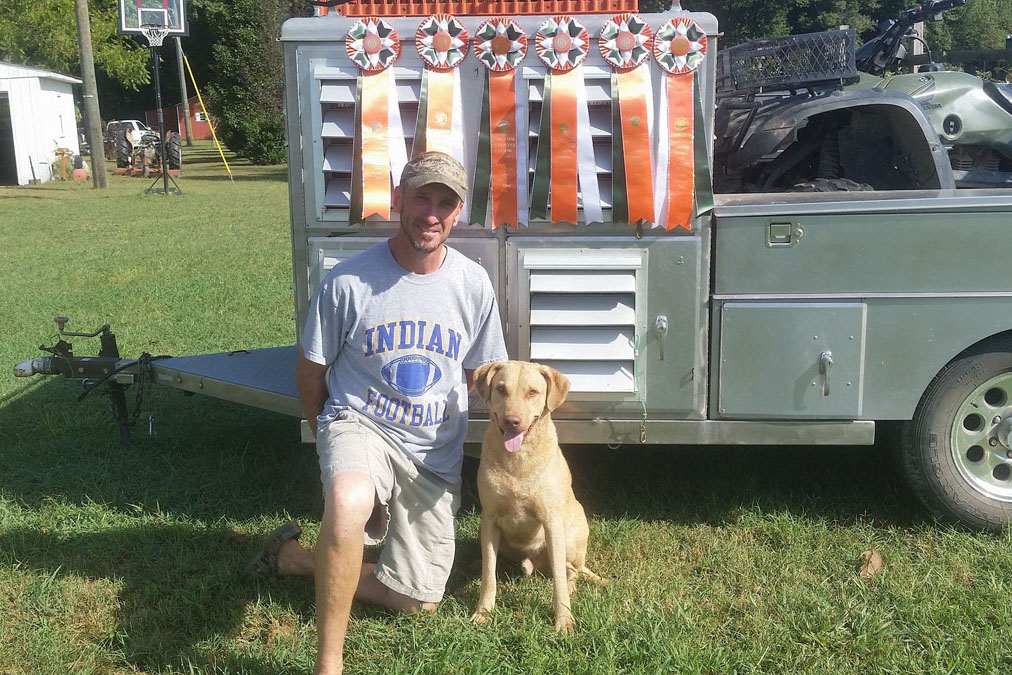 "The Chesapeake Whisperer"
"I first met Bobby in 2016 when I was searching for someone to train my young Chesapeake Bay Retriever – Chase.  I was apprehensive to leave my pup with just anyone and Bobby came recommended from a friend.  I entrusted him with Chase, and I returned to Pennsylvania questioning my decision every day.
I returned to Troy Creek Retrievers months later to get Chase as his training was complete.  The transformation was amazing!  The young puppy I left had now turned into an obedient and disciplined started gun dog.  Bobby has continued to work with Chase over time and he has earned his Senior Hunting title as well as his WDX.
I can't say enough about the relationship that Bobby establishes with each dog he trains.  He personalizes the training for each dog, and they respond willingly to his methods.  I highly recommend Bobby if you are seeking a top of the line trainer."
Jerry Succi
Lebanon, Pennsylvania
Specializing in
Labrador Puppies • Chesapeake Bay Retriever Puppies • Poodle Puppies • Golden Retriever Puppies
212 Troy Farm Road
Colonial Beach, VA 22443 
(540) 273-1539